Measurements
L 11.5″ x W 16.5″ x D 3.5″ – Handle 5.5″
Details
100% Cotton lining Handles stitched made with 100% leather Includes leather removable leather strap Brass feet to protect bottom of bag Zipped top closure Interior zipped pocket Two open phone pockets
The Danni Leather Tote is one of the more conservative pieces of the Dani Lin Collection. Homage was paid to the detail of the design, the careful stitching and the infamous Dani Lin feet protectors. The beige Italian leather is soft and supple, but with durability in the structure that only quality leather provides.
The physical process of manufacturing our handbags once the sketch phase is finalized, typically starts with a conversation with the factory who will work on the designs. Then we move to selecting the leather skins, fabric for lining, hardware, thread, zipper (if needed), and all of the raw materials that will be used to create that particular handbag. We collaborate on the design pattern to create a sample that will be used to ensure all variations specific to the design are met – the measurements, structures, fabrics and placement of embellishments. From there, the craftsmanship process begins. Our partners use the selected leather and cut out the basic sections of the bag – the front, the back, the sides and the bottom. To cut out the parts and to ensure that all handbags have the same size, the manufacturer will use the design pattern. The sections are stitched together by hand, starting from sewing the front, back and sides to the bottom and then stitching all of the parts together. If the lining is stitched to the interior of the bag, it is often sewn together with the sides and the bottom.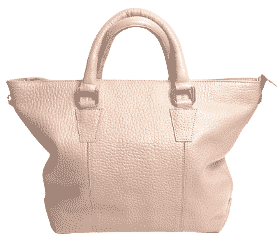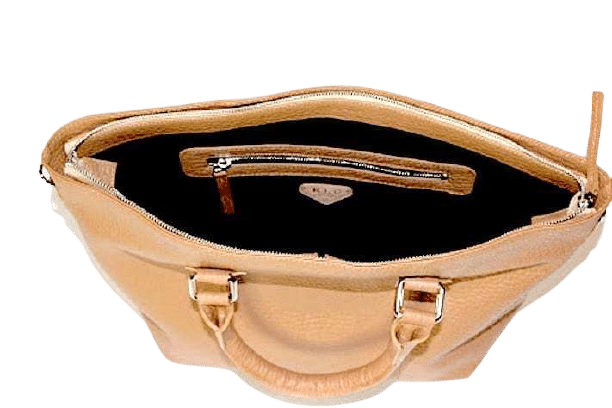 If the material used to create the bag has patterns on it, each section is cut in such a way to match the patterns on the seams. This part of creating the bag can take from a few hours up to a full day depending on how complicated the patterns are and how much hand stitching is required. Once the body of the bag is complete, the next steps involve completing the straps. The straps of our handbags are made of leather or a combination of leather and fabric. The handbag design could call for straps that are fully integrated into the body of the bag or they could be removable. We've taken great care in the design and manufacture of our straps – making them not only beautiful and fashionable, but also very durable.
The last part of the handbag manufacturing process involves attaching the embellishments, such as patterns, clasps, fringes, zippers, etc. Each of those components are sewn into the handbag. What makes our bags unique is that we don't follow typical fashion trends – we create our own distinguished looks. A number of our handbags have been featured in The High Museum of Art Annual Trunk show.